Latest posts by Tech.id Media ( Aldy )
(see all)
According to a recent report by the Camera & Imaging Products Association (CIPA), total shipments of cameras and related products decreased 18.5% year-on-year in 2015 to 35.4 million units. The past year continued to show the downward trend that has hit the camera industry since the 2009 global recession. However, compared to the 30.9% contraction in 2014 shipments, the 2015 decline was much smaller. This is due to the stable demand for Interchangeable Lens Camera (ILC) or cameras with interchangeable lenses, which account for 37% of total shipments. Shipments of digital cameras with integrated lenses (aka compact cameras), on the other hand, showed a 24.5% year-over-year decline to a lift of 22.3 million units. This figure is less than the 80% figure obtained in 2014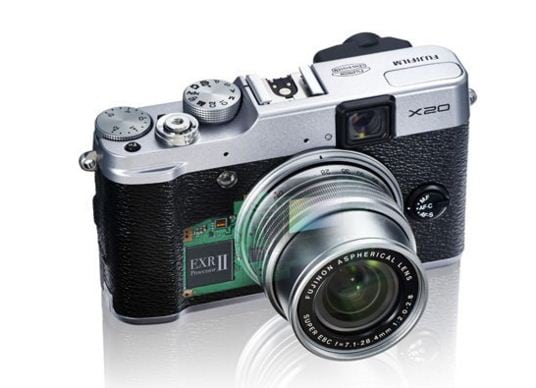 Why do pocket cameras fall down
There are two reasons for the drastic decline in compact cameras – one is that the price of ILC cameras has dropped dramatically over the years, making it more reasonable to buy an ILC than a compact camera. Now, ILC is quite small and offers better performance compared to compact cameras. So, why not buy one if you need a new camera? The second reason – and perhaps the biggest one – is that the cameras embedded in smartphones are getting better in performance. Advanced camera functions have become a regular feature. Some smartphones offer the option of saving images in RAW format, while others offer filter effects, panoramic shooting modes, and even the ability to record 4K videos.
Social media is becoming the new photo album
Smartphones have two main advantages compared to pocket cameras, which are always in the palm of your hand and allow you to instantly share any pictures taken with the general public: the internet. Posting on social media is now akin to printing photos to show off. There are many social media options, from Facebook, Tumblr to Instagram, which are much faster than waiting for a photo to be printed, it's also free. After all, the photos are already stored on the smartphone connected to the internet, so all you have to do is tap a few buttons on the screen. Some compact cameras have similar functionality, but for most users, the quality of their smartphone photos is sufficient, especially for online and messaging, so why carry another gadget?
How a pocket camera can survive in the middle of a storm.
The compact camera portfolio can only exist in three forms: action/all-weather cameras for situations where you can't use a smartphone, super zoom pocket cameras for users who want a longer reach, and premium pocket cameras that offer larger sensors for quality. image close to ILC.
The most popular camera is – guess what?
The statistics show it. Despite the decline in the number of camera shipments year over year, the number of photos taken and shared online has increased markedly. According to the 2014 Worldwide Image Capture Forecast by InfoTrends stated that around 810 billion photos were taken worldwide in 2014. This number will continue to grow to 1 trillion photos in 2015. Then where did the photos appear? Everything comes from a smartphone that is in everyone's hand. The Year in Review 2015 by Flickr showed that 42% of users use iPhones to shoot, compared to only 27% who use Canon EOS, and 16% Nikon cameras. In fact, various iPhone versions make up the top 8 to 20 cameras used on Flickr. It's clear that the camera on a smartphone is the camera that powers today's photographers. Camera manufacturers should pay attention to this trend. Instead of trying to make the same camera but bigger, they should focus on helping consumers upgrade their capabilities, so they will turn to ILC for higher quality. That, or following in Carl Zeiss' footsteps and moving on to creating accessories like clip-on lenses for smartphones. Either way, it seems clear that there are dedicated resources now for compact cameras to make them better used in different ways.