Latest posts by Tech.id Media ( Aldy )
(see all)
What is the ideal pocket money for Kindergarten and Elementary School Children
Pocket Money For Your Little One Through pocket money, your little one can learn to manage finances. What is the right age to give pocket money to your little one?
Most parents think pocket money for their little one is not important. In fact, giving pocket money can be a way for Moms to introduce money to their little one. It also teaches them to manage money from an early age. For this reason, parents should provide proper understanding and understanding to their little one, so that he can manage his money well. If he is used to managing money from a young age, he will be able to manage money well in the future. Then, when is the right time to give pocket money to your little one? If the Little One can be invited to talk and discuss causes and effects, then he can already be given pocket money. Usually at the age of 5 years or have entered elementary school.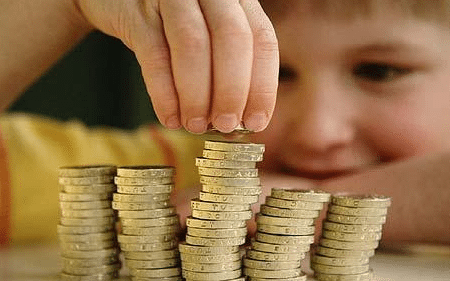 At this time, children have started to be invited to discuss and are able to know values. This stage is also considered appropriate because it is the beginning for your little one to enter a new stage as an elementary school student. At this time too, parents can still direct their little one. Give your little one an understanding of what money is, the function of money, how we can get money, why he is given pocket money, and other things. In addition, an agreement must be made, what things are allowed and forbidden to buy with his pocket money. If your little one already understands the value of money, then your little one can practice managing pocket money by choosing their own priorities. The amount of pocket money for each child is different, according to its designation. If it's for snacks, then do a survey first about snacks around your child's school. If you just want to introduce money and teach money management, involve children in choosing their pocket money needs. Discuss together the amount of pocket money that children receive each day.
"As a blogger, my working hours are not bound by time & place, so I am free to do it anytime and anywhere. My priority is children, but I've set a schedule to work on blogs and social media. In the morning before my little one wakes up, I have made a list of photo plans for social media. In the afternoon or at night I just work on the article. If I need to attend an event, I sometimes bring my children. Usually the event is in the mall and the duration is short. If that's not possible, I'll leave the child at a daycare owned by a friend I trust." Mira Damayanti, 29, Blogger and mother of Ravasko Ibrahim,