Latest posts by Tech.id Media ( Aldy )
(see all)
Tips for Managing Family Finances Properly and Correctly
With more than 20 years of experience in the world to serve as Chief Marketing Officer of MNC Asset Management since 2015. A fnance woman, Febriyani Sjofjan Yahya is believed to have earned her bachelor's degree at STIE Perbanas. She started her career as Head of Sales at ING Aetna Life Indonesia and then continued career at PT Bank Danamon as Vice President. As someone who has been in the financial world for a long time, this mother of four knows that investing is a very important thing to do. In this edition of Let's Play, apart from recounting the progress of his career, Febriyani Sjofjan Yahya shares tips on managing family finances, especially at the start of this new year.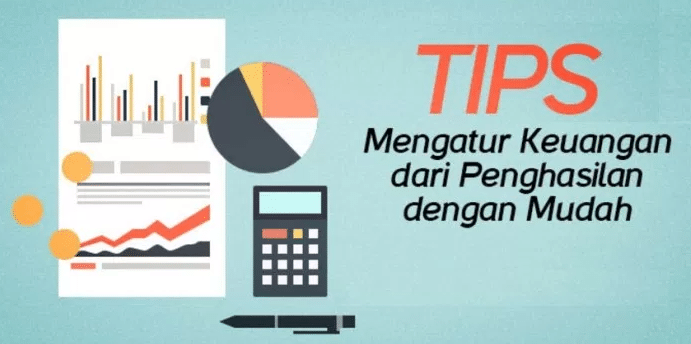 How did you get into the financial sector until now working at MNC Asset Management? And why did you choose to enter the financial sector as a field you are involved in?
Basically because I like the world of finance. I really enjoy working in this world, because I think that if people don't have money, they can't do anything wisely in 2018 to manage their finances optimally. In fact, there are many interesting jobs, but the point is that whatever work we do is related to finance, that's why I got involved in the world of finance. Also from an educational background, I studied at a financial university, and at the same time I started working at a financial company, and I worked there for 7 years. After that, a headhunter visited me, offering me a sales job in finance. The process didn't go straight to me moving to a new company, I interviewed the process for almost a year, because I'm a person who always considers the pluses and minuses, only then can I make a sure decision to move. I joined the second company for almost 10 years. When I finally got to work at MNC Asset Management, at first I didn't apply for a job, but a headhunter told me that they were looking for a Sales Director for a company in the MNC Group. Then I met for an interview with the MNC Group and it turned out that it matched my vision. Apart from that, the MNC Group is a big company, I know I have tremendous potential here, at the beginning every time I work I always have a desire how I can contribute to advancing the company
Are there any difficulties or obstacles encountered while serving as chief marketing officer at MNC Asset?
The MNC Group company is huge, and most people know MNC as a media company. Even though the MNC Group has three line of business strategies, namely media, finance and property. I am in one of the MNC financial services department. We want to make MNC Finance the biggest financial supermarket, so we have 7 complete financial businesses, namely MNC Bank, MNC Insurance, MNC Life, MNC Securities, MNC Finance, MNC Leasing, and of course MNC Asset Management. The challenges I experience working at MNC Asset can be seen from the current financial market penetration. So the market penetration is just under 0.2%, which means that there are still around 400 thousand customers out of the nearly 260 million total population of Indonesia. This is a challenge for me as someone who has worked in the financial world for almost 22 years as a financial expert, how can I educate the public so they know that mutual funds are an investment product in the capital market which is an attractive form of investment. Most people know that investment is only in savings, banking, or buying gold and property. In fact, there are many investment alternatives that they should know about, one of which is investing in the capital market or in mutual funds.
In your opinion, what advantages do people working in the world of finance have in managing their daily finances outside of office work?
As a housewife, I only know that every month I receive money from my husband, which I then allocate to pay for electricity, installments and other needs. But because I also work in the world of finance, I always set aside money for an annual agenda with my family before paying for other needs, of course by discussing it with my husband. I always ask my husband where we are going on vacation this year to balance work and vacation. For example, on vacation to X, I calculated that for the family it would cost Z rupiahs, so I said to my husband "Dad, for the X holidays it costs Z rupiahs, I will take it this much every month", after setting aside the expenses for the vacation, I then allocate other costs to pay for electricity and so on. It may seem complicated, yes, but that's what I do, because for me so that the goals we want are achieved, and what we enjoy now and in the next 10 years remains the same. This means that every income we receive we must first invest at least 10-25%, after that we use it to pay expenses and if there is any leftover it is set aside for unexpected expenses. What methods do you usually apply as someone who is struggling in the world of finance in managing your family's financial management?