Latest posts by Tech.id Media ( Aldy )
(see all)
Tips and How to Overcome Virus Ransomware
Data from the security agency Sophos shows that 5.3% of security cases in Indonesia are related to ransomware. This figure puts Indonesia in fifth place in the world, below the US (17 percent), UK (11 percent), Belgium (8.6 percent) and Singapore (6.5 percent). "Ransomware that became a trend in 2017 was WannaCry, Petya and Locky," said Sumit Bansal (Managing Director of Sophos for ASEAN and South Korea). Sumit estimates that the WannaCry ransomware attack, which affected more than 200,000 computers worldwide, is just a warm-up. Quoting the SophosLabs 2018 Malware Forecast report, there are four factors that make ransomware a frightening specter in 2018. These four factors are the emergence of RaaS (Ransomware as-a-Service), the increasing number of Android malware, the emergence of ransomware on MacOS, and the increasing number of ransomware-making kits. by exploiting a weakness in Windows. Concerns about the malignancy of ransomware were also expressed by Michal Salat (ThreatIntelligenceDirector, Avast). "Ransomware will still be the main enemy, as seen from its actions this year," said Michael. Avast also sees the skyrocketing popularity of digital currency (cryptocurrency) as a special attraction for hackers.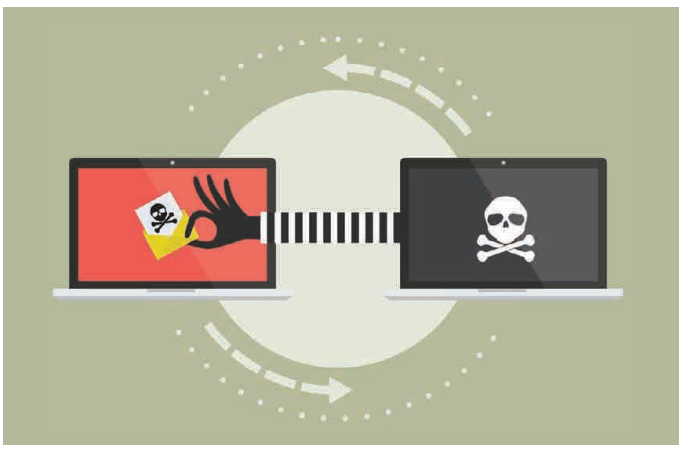 Malware will appear which functions to mine digital currency through the victim's PC and smartphone without the victim's knowledge. Increasingly Smart The challenges on the security side are getting more complicated because hackers will be better at breaking through defenses. "In 2018, we predict attackers will use machine learning and artificial intelligence to launch even bigger attacks," said Sumit Bansal. The same thing was said by David Rajoo (Director of Symantec for Malaysia and Indonesia). Hackers use a combination of human intelligence to find the weakest parts of an organization's security bastion. "This method is proven to have a high level of effectiveness," said David.
To respond to this trend, Sumit asked business people to continue educating their employees about social engineering tactics carried out by attackers. "Given the success of attacks that have occurred during 2017, email will remain the main attack vector that threatens enterprise IT security, especially in intentional and targeted attacks," added Sumit. The mode that is often used is to trick employees into downloading malware that is disguised as an important document. "Companies must also keep track of existing vulnerabilities in the system and always patch them so that they remain immune from attacks," he said. The same thing was said by Alex Manea (Chief Security Officer – cer BlackBerry Limited). Alex said that companies must improve their security systems with security solutions that can respond to developments in attacks. The costs due to data breaches and lawsuits in court are far more expensive than the cost of buying a security solution," Alex warned. Meanwhile Michal Salat (ThreatIntelligenceDirector, Avast) said companies must adopt a strong cybersecurity solution to anticipate cyber attacks. "Companies must also improve the quality of human resources in the company's IT division by providing training and certification next year. Human error is the main cause of security system breaches," he said.
Another factor that must be considered by the company is to double-check the security of the company's internet access and enforce the company's SOP in dealing with security issues. When it comes to ransomware, a backup strategy should be part of the solution. "Because no one knows when a ransomware attack will occur," said Michael. As an industry player, Gidion S. Barus (GM IT Service Product & Development Lintasarta) sees companies becoming more aware of cyber threats, especially ransomware attacks following the many cyber attacks in Indonesia such as WannaCry this year. Moreover, the company can include next year's security solution budget this year. "Security spending will increase because companies have learned a lot from this year's security cases. The company is aware of the importance of security solutions and protecting customer data," added Gidion.
Strategies for Dealing with Malware

Sophos provides several inputs to prevent ransomware attacks, especially for Windows-based computers.

1. Always update Windows when Microsoft releases a new patch.

2. Always ignore when receiving files or links from unknown people.

3. Use an anti-virus that has real-time protection capabilities.

4. Consideration of stricter email gateway rules, especially for parts that are vulnerable to attacks (such as the Purchasing division which often deals with outsiders).

5. Avoid using unofficial email to communicate

6. Never turn off the security feature even though an email or document says so