These are the specifications for the LG Stylus 2, the newest LG cellphone with a stylus
Latest posts by Tech.id Media ( Aldy )
(see all)
LG Stylus 2 has been introduced, and will be exhibited at the MWC event next week
After the announcement of the LG G5, this South Korean brand again announced its newest smartphone line, the LG Stylus 2 series. The plan is that the LG Stylus 2 is a middle-class series of LG smartphones, which of course will be announced at the annual MWC 2016. For those who don't know, what is MWC, MWC is Mobile World Congress which is an annual exhibition event that contains exhibitions of new products in the field of technology, including smartphones, tablets, laptops, netbooks, and others
As the name suggests, the LG Stylus 2 is equipped with a special stylus that has a different technology from the previous series. The stylus technology on this newest smartphone is claimed to have features that will spoil its users. reportedly the stylus used by LG will have technology that competes with the Samsung Galaxy Note series.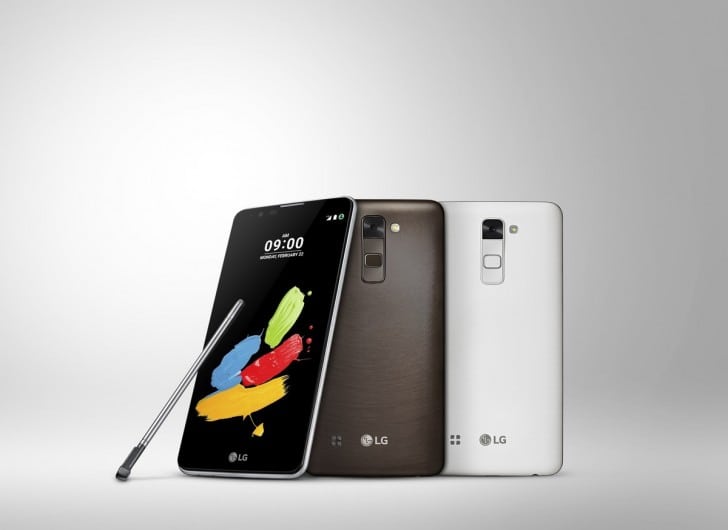 In terms of specifications, the LG Stylus 2 will be equipped with a quad-core processor with a speed of 1.2 GHz, a fairly wide screen, which is 5.7 inches, a high-definition screen display, aka HD, 1.5 GB of RAM, and 16GB of internal storage capacity, and of course it supports microSD if the storage is less. To support its activities, this smartphone uses a battery with a capacity of 3000 mAh
As for the camera, it's pretty good, you know, the rear camera of the LG Stylus 2 uses a 13 megapixels sensor, and a capable selfie camera with a resolution of 8 megapixels.
Other specifications of the LG Stylus 2 include dimensions of 155 x 79.6 x 7.4 mm and weighs 145 grams. This smartphone will come with Android 6.0, aka Marshmallow, and is available in three color choices, namely Titan, White and Brown.
For the price leak itself, LG will not announce it yet.
Via GSMarena