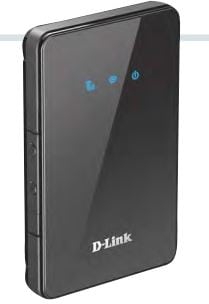 Latest posts by Tech.id Media ( Aldy )
(see all)
These are the Best All Operator 4G Wifi Modem Brands Today
D-Link DWR-932C is a MiFi that can provide flexibility for you to determine your own preferred operator. USE OF DEVICE A portable modem with WiFi or commonly called MiFi, is quite commonly used as an alternative to internet connection when you are working outside the office. Even portable modem devices can now be obtained easily through a selection of bundles sold by cellular operators in Indonesia. However, portable modem devices provided by these cellular operators are generally locked so that you can only use those operators. If you want more flexibility, the D-Link DWR-932C is a device that can do just that. This MiFi supports 4G LTE connections with band support for all operators in Indonesia except for those using TDDLTE.
Also Read: Best Scanner Recommendations for Office Needs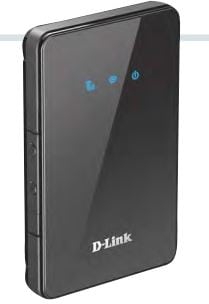 Not only that, the D-Link DWR-932C can also be used with foreign operators when you take it on a trip. Just make sure the carrier in that country is using the same network that is supported by this device. D-Link DWR-932C has a compact and lightweight body using plastic material. The bottom can also be opened and the D-Link DWR-932C Flexible MiFi with Multiple Carrier Support can be removed to access the battery as well as the mini-SIM card slot. The D-Link DWR-932C has a battery with a capacity of 2,000 mAh which is claimed to be enough to support this device for up to five hours non-stop. A simple design also appears on the front. There are three indicator lights which show the status of the wireless signal, mobile network signal and battery respectively. These indicator lights can also change color according to conditions, for example the red color on the battery when the power is about to run out. You can do more advanced settings by accessing the web control panel like a regular wireless router. However, when we tried it, the D-Link DWR-932C could recognize all cellular operators in Indonesia properly without requiring additional APN settings.
Price (range): IDR 699,000
SPECIFICATION
Mobile network: FDD-LTE (Bands 1, 3, 7, 8, 20), UMTS/HSDPA/HSUPA (2100/900 MHz), GSM/GPRS/EDGE (850/900/1800/1900 MHz)
Maximum speed: 150 Mbps (download), 50 Mbps (upload) Wireless standard: 802.11b/g/n 300 Mbps
Interface: micro-USB, mini-SIM Features: DHCP server, MAC address filter
What's Included: Micro-USB cable, manual
Warranty: 1 year Website: www.d-link.co.id
Conclusion : The D-Link DWR-932C is a MiFi with a compact shape making it easy to carry around. Broad 4G LTE network support allows you to choose your own preferred operator and change it according to your needs easily.