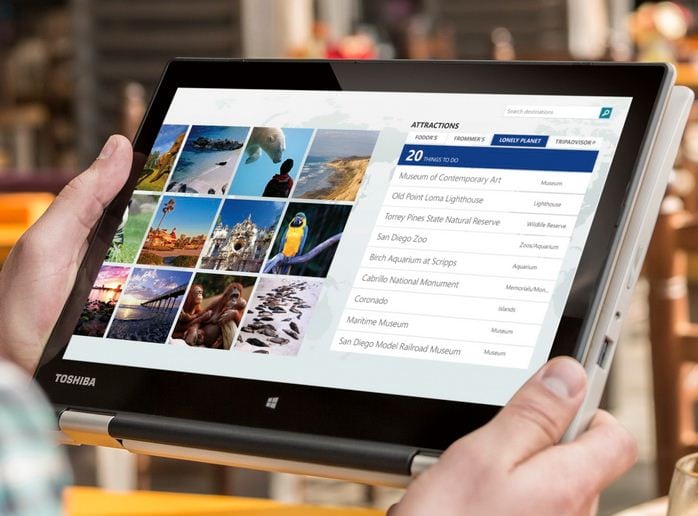 Latest posts by Tech.id Media ( Aldy )
(see all)
This is Toshiba's Best 11 Inch Laptop for 2016, https://teknorus.com/
Toshiba has a new laptop product that deserves to be called the best 11 inch laptop for 2016. This laptop is the Toshiba Satellite Radius 11 which comes with a convertible design. This also allows the Satellite Radius 11 laptop to be used either as a laptop or as a tablet.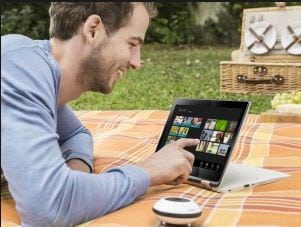 The Toshiba Satellite Radius 11 is available in two processor options, namely Intel Pentium N3700 (L10W-C-108) and Intel Celeron N3050 (CL10W-C-105). Both of these 11-inch Toshiba laptop models can also be obtained at low prices. For the Intel Celeron version, offered by Toshiba with the cheapest price tag of 400 Euros (equivalent to 5.9 million rupiah). While the Intel Pentium version has the cheapest price tag of 450 Euros (equivalent to 6.7 million rupiah).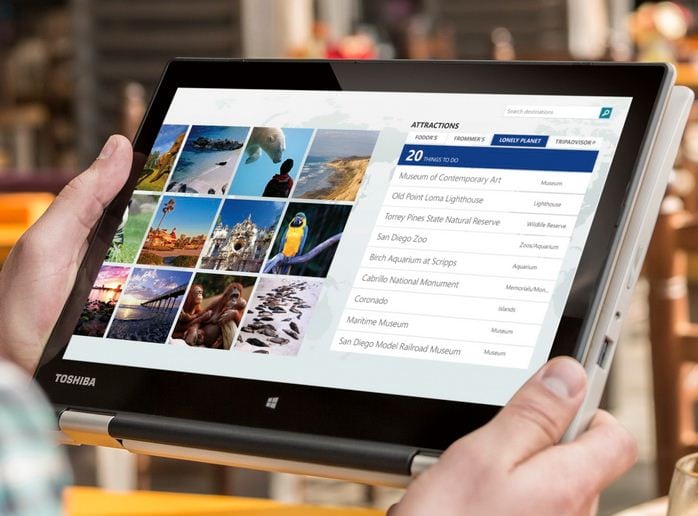 The Toshiba Satellite Radius 11 L10W-C-108 has 4GB of RAM with a 500GB HDD capacity. These specifications are also higher than the CL10W-C-105 model which has only 2GB of RAM capacity and eMMC for storing data with a capacity of 32GB. Even so, both types of laptops use an 11.6-inch screen that has a resolution of 1366 x 768 pixels equipped with stereo speakers and DTS Studio software.
Furthermore, the two Satellite Radius 11 laptop models are also equipped with complete connectivity. Starting from the USB 3.0 port, USB 2.0, HDMI or SD card reader. Furthermore, this convertible laptop was launched with the Windows 8.1 operating system and there is a built-in microphone plus an HD webcam in it.