Latest posts by Tech.id Media ( Aldy )
(see all)
Prices for the 8 Best Macro Lenses for Nikon Canon DSLR Cameras
Canon eF 100mm f/2.8l macro iS USm. High tech offer
Although some of the latest macro lenses have an optical stabilizer, this one is specially designed with a hybrid system. This stabilizer copes with axle motion (up-down and right-left movement) as well as stiff vibrations, or shocks. Other features include a ring-type ultrasonic autofocus, with total manual override, and a three-position autofocus limiter lever that locks the short or long limits of the range. Pro-grade construction includes weather-sealing and comes with a hood and soft pouch. UD (Ultra-low Dispersion) elements are included in the optical path to increase sharpness and contrast while reducing chromatic aberration. Autofocus performance is fast and accurate, and the manual focus ring operates smoothly and allows for precise adjustments. The hybrid stabilizer is fine for normal shooting and medium close-ups, but does little at the closest focusing distance for maximum macro zoom.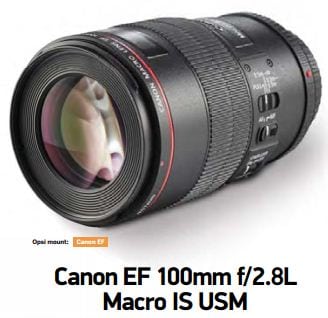 Nikon AF-S 105mm f/2.8g IFED Vr micro. Nikon's most impressive macro yet

NIKON currently offers several lenses it calls 'Micro', including two DX models for APS-C. The 105mm R has the most advanced features and specifications, and a comfortable recording distance can be achieved with its focusing distance. The world's first macro lens with optical stabilizer, though not a hybrid system. Its construction includes a weather-sealed mount, an ED (Extra-low Dispersion) optical element, a Nano Crystal coating to reduce ghosting and flare, and a fast ring-type ultrasonic autofocus. This lens features an autofocus range limiting lever, but is unable to lock the long range for close-ups. Autofocus and VR (Vibration Reduction) performance work well for normal recording, but not too pronounced for extreme close-ups. Its manual focusing is more accurate than other new Nikon 'G-type' macro lenses, and the photo quality is very good overall, but not great value for money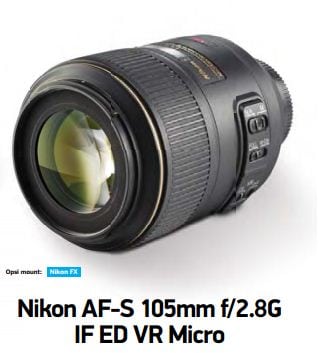 Olympus 60mm f/2.8 macro m. Zuiko Digital eD. You will see a double

COMPARED to macro lenses from other manufacturers, Olympus is very affordable. Designed for Micro Four Thirds where a relatively small image circle is required, this lens is small and very light at 185 g. That said, the construction feels strong and good, and features weather-seales. The 2.0x crop factor gives the lens an effective focal length of 120mm. This lens also doubles the maximum 'effective' magnification to 2.0x, when using the lens at a focal length of 20 cm. The only drawback is that this distance is closer than normal, increasing the risk of casting shadows over objects. Performance Both auto and manual focusing are reliable for macro recording, based on a stepping motor which provides perfect precision. The photo quality is very satisfactory overall, and the Zero coating offers prevention against ghosting and flare. Here is our pick of the best macro lenses for MFT cameras.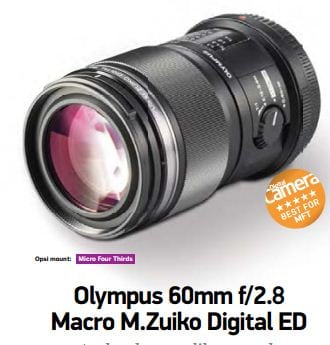 Samyang 100mm f/2.8 eD UmC macro. Macro for almost any camera

INCLUDING the Micro Four Thirds type, Samyang offers a very expensive system. Not only without autofocus, but the aperture must also be determined manually. The only exception is the edition for Nikon, which is equipped with the electronics and mechanisms needed to adjust the aperture of the camera to which the lens is attached. This lens is well assembled and operates beautifully. The focus ring has a long travel and operates smoothly, providing flawless ultra-thin adjustment. High quality optical elements include ED (Extra-low Dispersion) and HR (High Refractive) glass. Performance Sharpness and contrast are good even at the largest available aperture of f/2.8, and remain highly consistent throughout most of the aperture range. The problem with using a narrow aperture for non-Nikon SLRs is of course that the image on the viewfinder becomes very dark.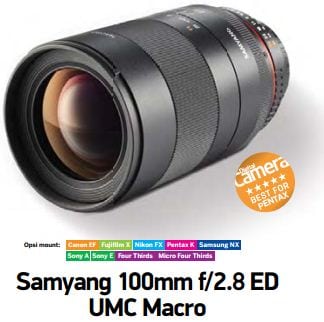 Sigma macro 105mm f/2.8 eX With OS HSm. High-end performance, low price

This full-frame compatible macro LENS is available in Canon, Nikon, and Sony A mount options. It's the least expensive lens in the group, but its features aren't as impressive. The Sigma features a ring-type ultrasonic autofocus with a three-position range limiting lever, optical stabilization with static and panning modes, and two SLD (Special Low Dispersion) optical elements. Sigma includes a soft case, hood, and hood converter to optimize efficiency when using lenses on APS-C format cameras. Construction quality is good and feels strong and sturdy, manual focus ring operation is smooth and precise. The only drawback is the lack of weather seals. The Sigma performance combines excellent photo quality with accurate autofocus and effective stabilization, which rivals that of the more expensive Nikon. With standard stabilizer rather than hybrid, this lens loses out to Canon and Tamron for near-range effectiveness, but the Sigma's price value is unbeatable.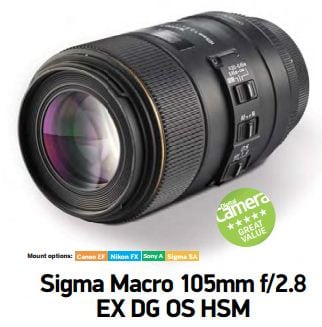 Sony Fe 90mm f/2.8 macro g OSS. Convenient E-mount lens
This 90mm macro LENS is designed to present beautiful bokeh. Other features include a DDSSM (Direct Drive Super Sonic wave Motor) autofocus motor and a three-position range limiter lever. There's even a focus hold button which isn't practical for macro but can be useful for portrait and other short telephoto applications. Like the Tokina, the focus ring has a push – pull mechanism for switching between auto and manual focus. The presence of optical stabilizer is a bonus when using lenses with the first A7, which did not have sensor-shift stabilizer in them. High-end, weather-sealed construction includes an optical path featuring ED (Extra-low Dispersion) elements and Super ED elements. Performance Photo quality, control, and overall performance are perfect, but no better than the cheaper Tamron lenses in the group. Sony is indeed a very good lens, but considering the price, the finger value is relatively poor.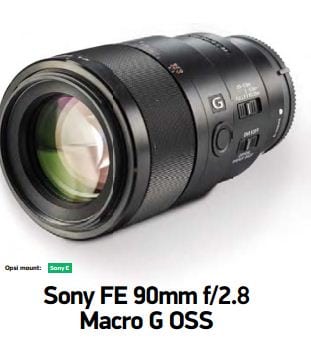 Tamron SP 90mm f/2.8 On VCUSD macros
TAMRON has developed a history of producing the popular 90mm macro lens. This new edition is the second model to use VC (Vibration Compensation) optical stabilization and USD (Ultrasonic Drive) autofocus, but the design is completely new. This new stabilizer has a hybrid system that overcomes shaft movement and vibration. The optics are designed to support bokeh quality. This design incorporates one LD (Low Dispersion) and two XLD (eXtra Low Dispersion), as well as two nanostructure coatings to reduce ghosting and flare, plus a moisture-repellent fluorine coating on the front element. All of these features support improvements over the previous 90mm Tamron lens. Performance The ultrasonic autosonic system is optimized for macro but fast and accurate recording at all distances, complete with a three-position range limiter. The photo quality is awesome, the contrast and sharpness are great.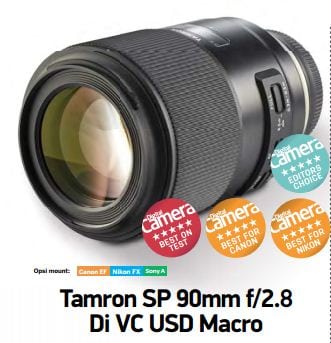 Zeiss Milvus 85mm f/1.4 lens
Zeiss has introduced its newest Milvus T* series, this manual focus lens, which has a focal length of 85mm with an aperture of F1.4. This lens is very suitable for shooting portraiture photography. Our editors tried Photo Video and immediately tried the Zeiss Milvus 85mm on a Canon EOS 7D DSLR camera with an APS-C sensor. As a result, it can be expected that the photos become sharper, also supported by soft bokeh. Unfortunately, this Milvus 85 mm F1.4 lens has a fairly heavy weight, with a manual focus system. When trying it in the studio, the photographer must be more observant and more careful in determining the focus point, especially when using a large aperture.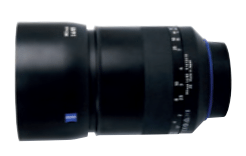 tokina at-X aF 100mm f/2.8 Pro D
WITH a relatively old-school design, Tokina doesn't have the convenience of optical stabilization. The edition for Canon only has a simple electric autofocus motor, and no AF motor at all for Nikon. This lens has no internal focusing, so the inner tube extends when focusing at closer distances. However, the physical size is quite small and the distance between the front of the lens and the object of 13.5 cm is quite standard when recording with a maximum magnification of 1.0x. Tokina is well designed with a high quality feel to the controls. The focus ring makes it easy to switch between auto and manual focusing. The focus ring travels far and smoothly, providing great precision. Performance On lenses that have autofocus, the system works rather slowly and sounds clear. The quality of the photos is very good, although the perfect sharpness drops at f/22, an aperture that is mostly used for macro shooting.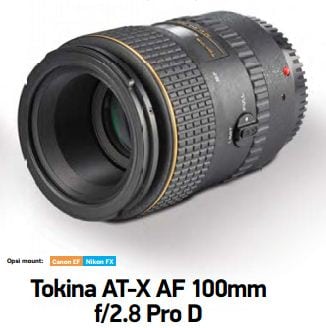 RECOMMENDATION :

tamron The Champion Tamron SP 90mm f/2.8 Di VC USD Macro shows true beauty

Tamron's new INCARNATION of the classic 90mm macro lens delivers beautiful photo quality, with beautiful construction and high-end features. Canon's own lenses aren't as sharp as the Tamron for extreme close-ups, and Nikon's overall performance is less than impressive. Sony lenses come close to the Tamron in terms of photo quality, but have standard optical stabilizer. Sony lenses are very expensive, but the Tamron isn't available in the Sony E-mount option, even though a non-stabilized A-mount version is included in its list of offerings. Sigma lenses are great value for money. Its performance is impeccable which works brilliantly as a short telephoto prime lens as well as for extreme close-ups. For Micro Four Thirds cameras, the Olympus 60mm is the most advantageous offer. It's light weight but well constructed, and maximizes MFT capabilities. Samyang provides good quality if you don't mind being limited to manual focusing. Tokina also makes great photos of more retro designs.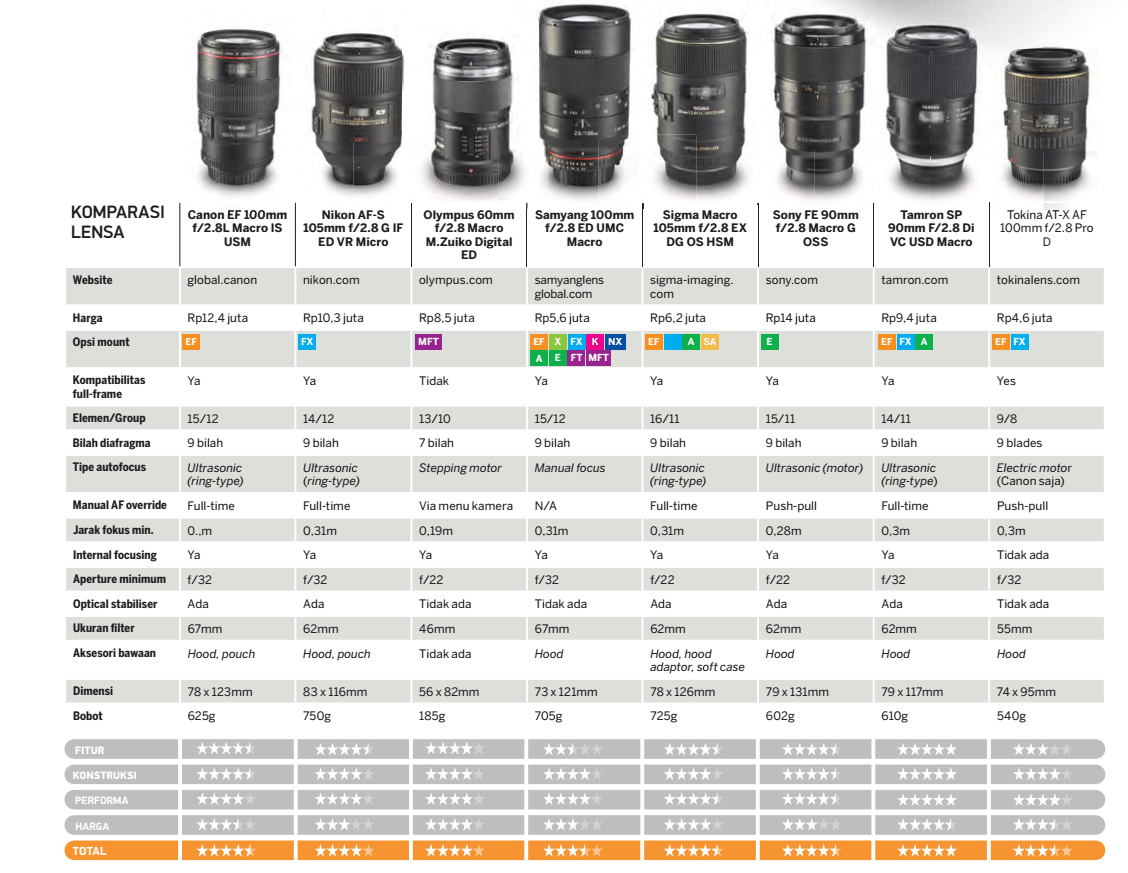 So many articles about Prices for the 8 Best Macro Lenses for Nikon Canon DSLR Cameras
Conclusion
Reviewer
Technorus Media
Date
Title
Nikon Macro Lens
Ratings
Product Name
Nikon Macro Lens
Price
IDR 1000
Product Availability
Available in Store Only