Latest posts by Tech.id Media ( Aldy )
(see all)
List of the Best DSLR Cameras for New Beginners from Canon
The newest DSLR camera for beginners from Canon
Not long ago, Canon vendors have introduced the latest DSLR cameras that target the beginner class or entry level. Canon even introduced not only one camera but two cameras at once. These products are the Canon EOS 750D and Canon EOS 760D. These two DSLR cameras are claimed to provide the features of a high-end DSLR camera but are wrapped in packaging and a lower price tag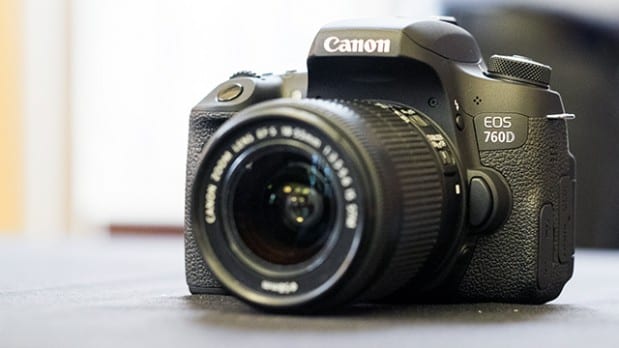 The two newest entry-level cameras from Canon are equipped with a Digic 6 image processor and use a CMOS sensor with a resolution of 24.2 megapixels. This resolution allows this camera to produce sharp image quality and rich colors. Meanwhile, the ISO range on these two DSLR cameras ranges from ISO 100 to ISO 12,800. This range can still be increased up to 25,600 and is supported by a continuous shooting speed of 5 fps. To accommodate the needs of novice photographers, Canon has improved Automatic Exposure or AE and EOS Scene Analysis technology so that the camera's performance is more accurate and sensitive in recognizing human subjects, detecting skin color and also maintaining the camera's focus when the object being targeted is moving from its position. This is the Best Mirrorless Camera in Jakarta Surabaya Medan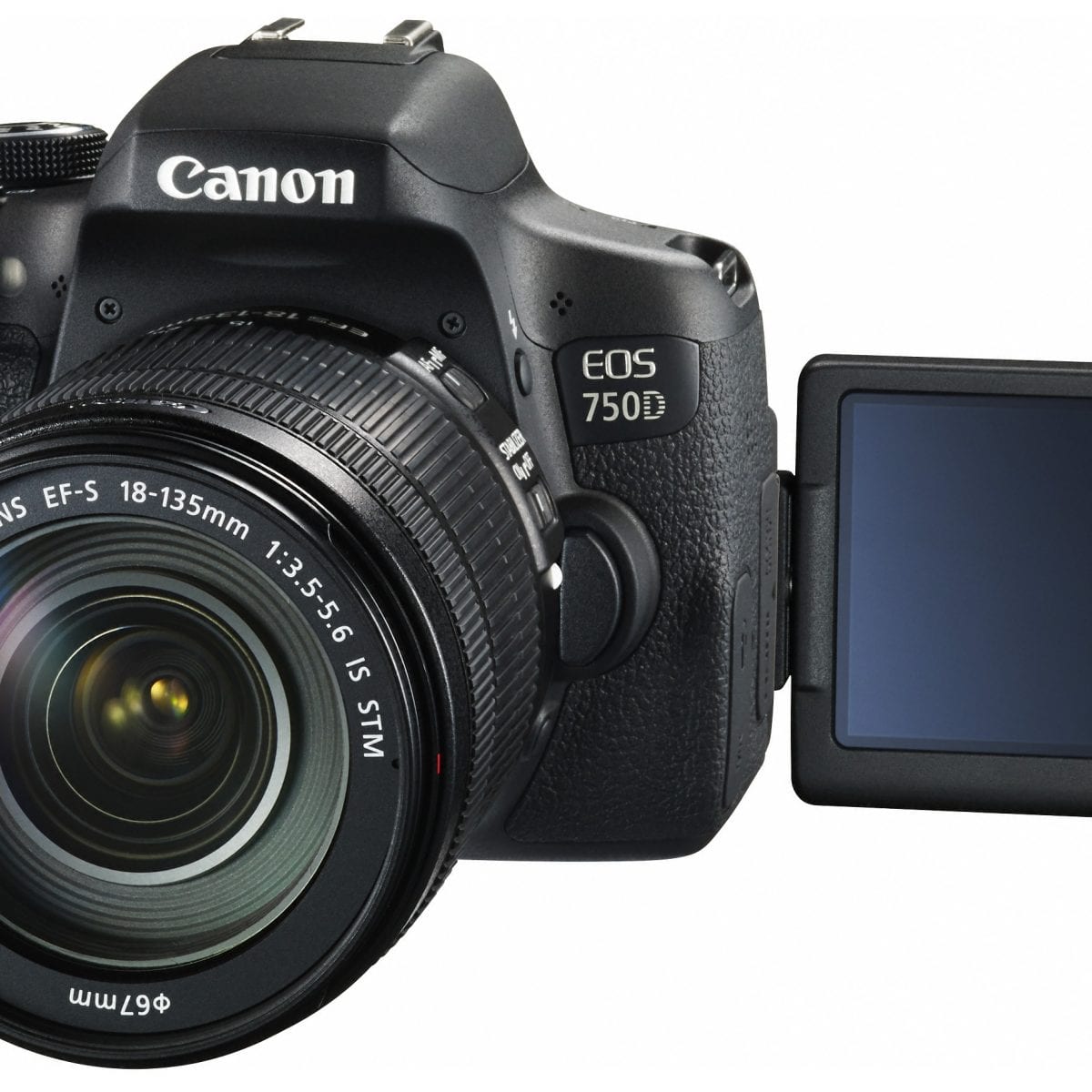 In addition, the RGB + IR metering sensor has also been integrated so that the autofocus feature on this camera can work optimally and improve White Balance adjustments. The sensor detects infrared and color light and then analyzes it automatically so that the shots are more optimal. Both the Canon EOS 750D and EOS 760D are supported by 19 cross-type autofocus points. This makes it possible to provide accuracy and speed for focus finding in both vertical and horizontal shooting positions
Apart from shooting through the viewfinder, users of this camera can also use the Live View feature via the LCD screen. This feature has been strengthened by the Hybrid CMOS AF III system to drive the camera to focus more quickly and accurately. The presence of the Hybrid CMOS AF III system on this camera is designed to help users capture moving subjects so they stay sharp and focused. Basically, this system is no less fast than the Dual Pixel CMOS AF feature used on the Canon EOS 70D camera. These are the Best Fujifilm DSLR Cameras for Beginners
These two Canon DSLR cameras are equipped with WiFi features to make it easier for users to share videos and photos on social media. In addition, the existence of NFC technology also makes it easier for users when they want to transfer photos to other devices or print directly via a printer that is supported by NFC technology.
The difference between the Canon EOS 760D and the EOS 750D is the High Dynamic Range or HDR feature on the Canon EOS 760D. This makes the image quality clearer and brighter even if the lighting is too bright or too dim. The EOS 760D camera is also equipped with a digital zoom feature that helps users to record videos with a magnification of 3x to 10x. For the price, the EOS 750D is priced at Rp. 8.5 million for the version without a lens, while the 760D is priced at Rp. 9.3 million for the version without a lens.
Who does not know, the well-known camera manufacturer Canon. Canon is one of the leading digital camera and DSLR vendors in Indonesia, where the quality of its products cannot be doubted. This time the company presents Canon EOS 70D with gahar performance that sweeps away photography lovers. This Canon camera is equipped with built-in wifi, where you can connect the camera to other devices such as Android smartphones, Apple tablets and so on. You can even take pictures remotely with gadgets that are already connected to a Canon camera via a wifi network, cool isn't it.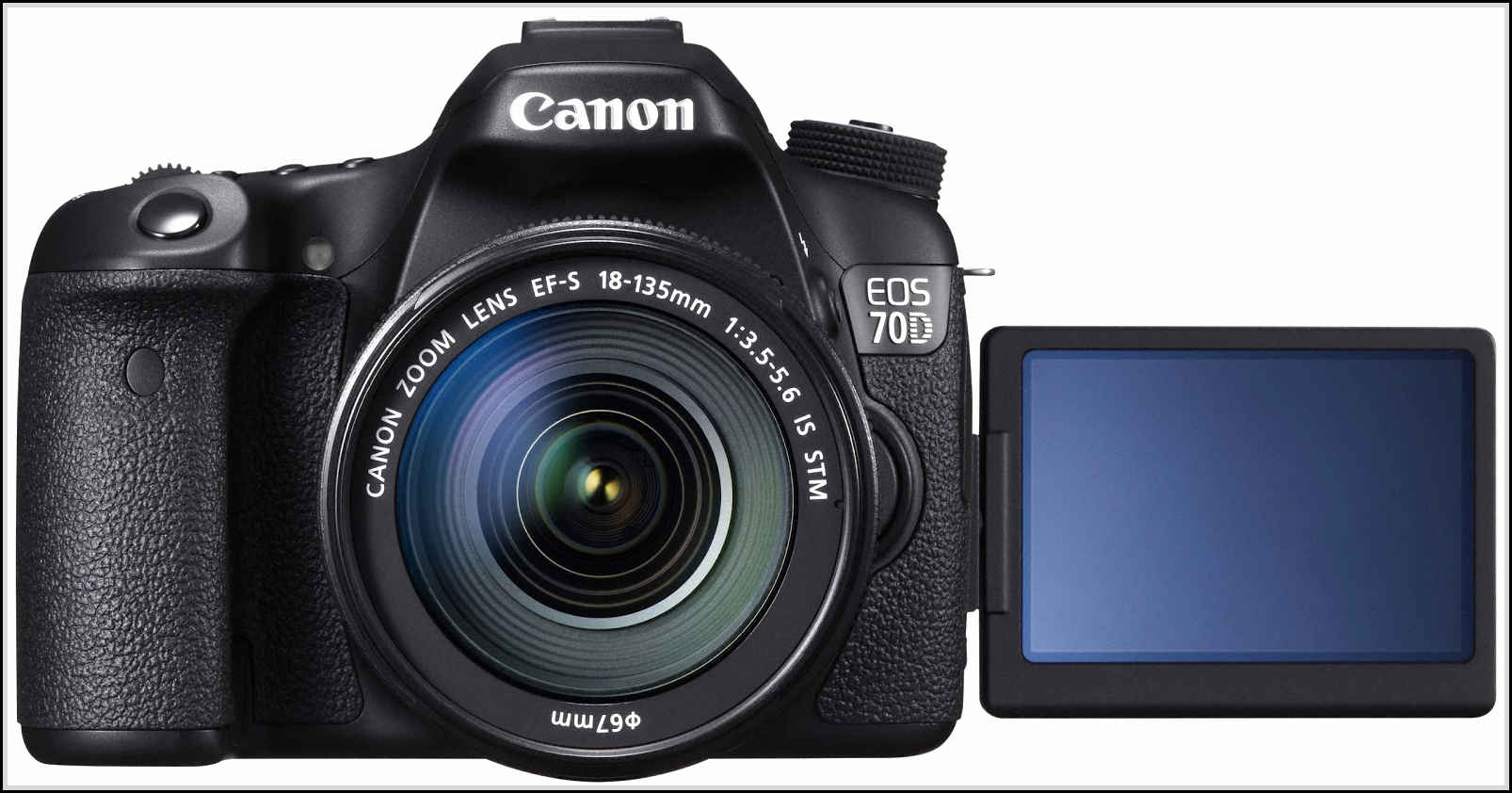 Canon EOS 70D also treated with autofocus and 2 fotodiode. Where both are deliberately designed specifically to produce sharp images with fast autofocus and the results of the images are still bright even in low light conditions. In addition, the sensor used is a 20 mega pixel CMOS which will easily capture images or photos. Also supported by Digic Daimana technology, a varied ISO range is installed so that this camera is suitable for all shooting situations.
Thanks to the built-in wifi support on the camera, you can also print images directly from the camera via a printer that is connected to a wireless network. Practically not using this one camera. After you are satisfied taking pictures you can print them directly. As for the price Canon EOS 70D is in the range of 11 million for body only and KIT facilities cost up to 15 million, depending on KIT 1, KIT 2 or KIT 3.