Latest posts by Tech.id Media ( Aldy )
(see all)
Joystick Prices Suitable for Mobile Legend and PUBG Games
Game is just a game, even though some people play it seriously to get more satisfaction. In terms of convenience, one of the important factors is navigation, especially playing games on mobile phones. Design Ipega PG-9025 Game pad measuring 15.2 x 9.1 x 4.7 cm and weighing 143 g is available in black and white. The design is comfortable when used. The existence of a telescopic holder makes it easy for users to place gadgets. Referring to the screen size, the maximum screen size is 5.5 inches. Multimedia key There are 19 keys in total, including five multimedia keys which function to play, stop, next, previous, volume up, volume down all your music videos and games.
The part that is interesting for gamers is the addition of a joystick and two buttons on the back, R2 and L2. Game Mode Supports four game modes, which are activated by pressing A+Home,(keyboard mode)X+Home(joystick mode),B+Home(iCade mode for iOS games) and Y+Home (rooted phone). Y mode applies to rooted Android phones. For this reason, users must also install the Ipega Game Hall application or commonly called the Game Lobby or Game center. Users can download it at baidu.com/share/link?shareid=11… oller%20driver or simply scan the barcode in the manual. Connections This product is a Bluetooth controller (v3.0) compatible with iPhone, iPad (iOS v4.3 and above) and most Android phones and tablets v2.3 onwards. Can be connected to a PC using a Bluetooth adapter.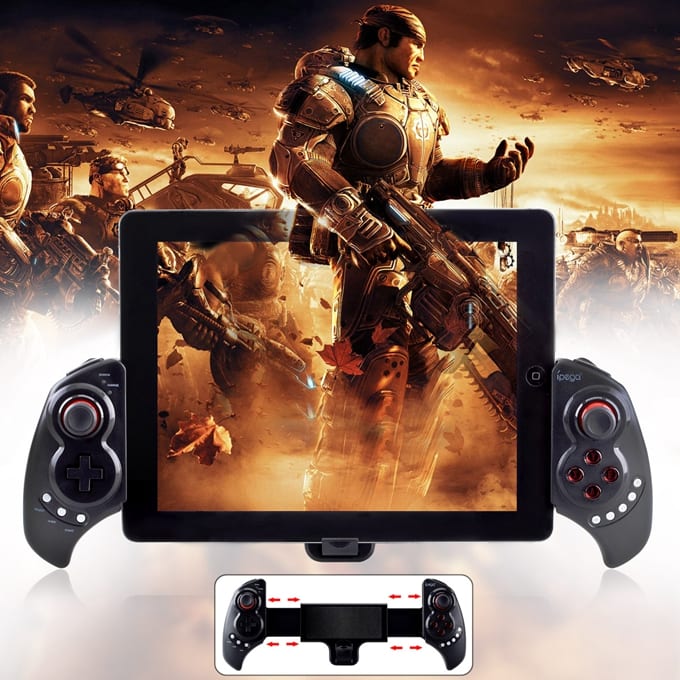 Its operating range is up to 6 meters in an open area. How to connect it, for example pressing the X + Home button. Release both buttons when the search LED flashes. It indicates the controller is in pairing mode. Look for "Media ipega game pad controller" for the pairing process, if successful the LED will light up. After a successful connection, but the device is not used for more than 8 minutes, the controller will turn itself off. Suppose it doesn't work and is left idle, the power saving feature of the controller will work. The Home button also functions as a power button, turn it off by pressing it for three seconds until the LED turns off. Turn it back on by pressing it and the controller will operate in the previous mode. Performance In the PG 9025 manual there is a row of compatible games.
Also Read: The Latest Technology in the World Today
But SIGNAL chose another game outside of that. FIFA 14 was tested but couldn't because it used Y+Home mode. Finally, Asphalt 8, AirAttack HD lite, or Real Football 2013 can be successfully played without having to install other drivers. When playing Asphalt 8, the game is played in joystick mode. After installation, it remains only to choose how to control the car. SIGNAL enter selection mode to select one of three controller types. Supported by soft rubber material, the joystick has a good indentation, so that the fingers do not slip.
For controller types A and C (manual acceleration) we can push the right joystick forward to accelerate. Reverse direction to stop the car. Type B automatically accelerates. To slow down, stop or reverse, use Nitro on a type A controller, just press A. For both type B and C controllers, press X. What's more, we can select the camera view via L1. It's quite satisfying to play with Ipega PG 9025.