Latest posts by Tech.id Media ( Aldy )
(see all)
Google Launches New Google Maps Feature
In its press statement on Wednesday, May 9 2018, Google said that the latest version of Google Maps will launch this summer. Google Maps core features will get updates as usual. However, this time, Google will specifically present a variety of new features that never existed before.
"About a year ago, when we were talking with users, one thing we asked them was "How can we really help you guys? What do you want from Google Maps?" From all the answers we got, there are many respondents who want help when they are around an area, including helping them determine where they are going," said Sophia Lin, one of Google's senior product managers on the Google Maps team. "Going from here, we are really looking for what we can do from Google to help people."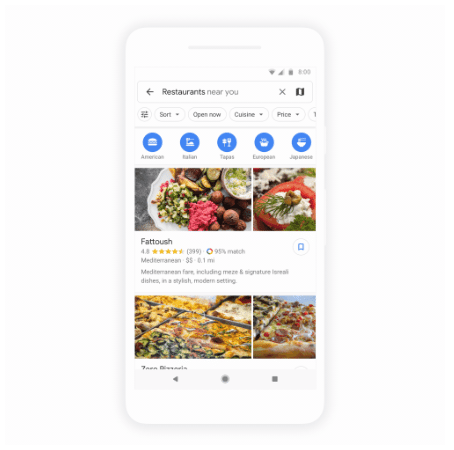 Google is not playing around in developing this one application. Even now, Google Maps is the main reference for many people in finding out certain locations and directions to those locations. Google doesn't stop at just providing digital map services. Various additional features are provided to assist users in finding the place they want. Countless number of Android users find it helpful with the presence of various features on Google Maps. Even when alternative applications like Waze appear, Google Maps never loses its loyal users.
Thanks to Google Maps, every Android user can go anywhere and know the environment around that location without even moving from where they are. You can also find out the best route along with the traffic density on that route. Thanks to Google Maps, we no longer need to worry about getting lost. Just follow the directions from Google Maps and 99% you will arrive at your chosen destination. You can even play the game you like while traveling, As long as you follow the directions from Google Maps, you are unlikely to get lost.
It seems that this experience will be developed by Google through new features that will be present this summer. Some even suspect that there is a possibility that Google will improve the experience of using Google Maps with the help of AI technology or artificial intelligence.
Later, in the new version of Google Maps, a new tab "For You" will be available, which basically contains recommendations for places for you to explore. You'll be able to 'follow' certain neighborhoods and cities (or even places you want to visit in the near future). This is at first glance similar to the experience of using social media networks. When Google Maps finds interesting things in the area, like an up-and-coming restaurant or a coffee shop that just opened, you'll be notified immediately.
Regarding this, Lin argued that we often have difficulty discovering new things around us. This will often happen, especially if you are visiting a completely new area, for example for those of you who are going to visit Russia to witness an international event. World Cup. Sometimes we are lucky enough and find places that are currently famous while traveling. But, it's not uncommon for us to only realize about the place 6 months or even more after the place was opened. This is what prompted the Google Maps team to provide information on places that are currently viral and present this information to Android users.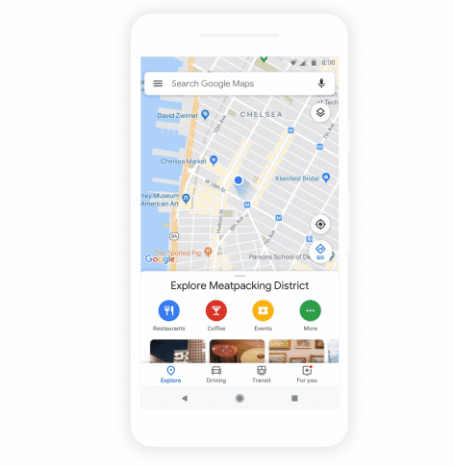 There are also several other features, such as the 'Foodie List' and 'Popular of the Week' which are designed specifically to highlight what's interesting in an area. Google makes use of anonymous analytics in researching these kinds of interesting things, including where a lot of people congregate in one place and enjoy new things. These people are usually the first group to try out new places and by learning their moves Google can catch new interesting places emerging. With the same pattern, the 'Popular' list refers to the total population so that the list displayed can be adjusted according to the current season. For example, later Google Maps can display information such as ice cream shops that are popular when the weather is hot.
For other things that appear in the 'For You' line, Google Maps will analyze articles containing local news to show other interesting things that are new.
In this regard, Lin emphasized that this line of information will not only be about the amount of information processed, but what is most important is displaying the right information at the right time and for the right people.
The "For You" information tab will also get some additional basic features which will all be AI based. Thanks to this applied technology, Google Maps will be able to present important information, such as lists of the best restaurants or famous lunch spots, depending on the context and time of day of the search.
Another new feature that will be presented in the next version of Google Maps is "Your Results". If you usually judge a restaurant based on the number of stars they have, then you know that the value of a restaurant is only limited to the number of stars they get, even though this is not the case. Now, with the "Your results" feature, Google Maps will display more appropriate and accurate values. This assessment will inform how suitable a restaurant is with the criteria you have.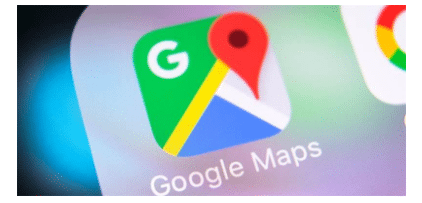 Google Maps will learn from your criteria based on how you rate a place. You will also be given the freedom to set how far this feature can learn your criteria in the settings section later. What's interesting about this feature is that even if other people have similar criteria to you, Google Maps will only base its assessment on your criteria and assessment, not other people.
Another feature that will be presented in the next version of Google Maps is group planning. Based on the demo that was shown by Google, it seems that this feature will be very helpful. The idea behind developing this feature is that Google will help you create a list of suggested places for group activities. This can be done by simply pressing a group list for a few seconds. Google Maps will then display dialog bubbles that will follow your movements as you explore other locations. Once you've completed this list of places, you can share it with other Android users. Later, even they can judge the place you have on the list.
Google is rumored to be launching the latest version of Google Maps with a variety of these flagship features this summer. This version is rumored to be immediately available for iOS and Android users, although there is still no certainty whether the two will be able to get it at the same time or not. However, one thing is certain, all of these new features will certainly only be available in the Google Maps application and not the web version.