Latest posts by Tech.id Media ( Aldy )
(see all)
Dell Alienware 17 : The Ideal Laptop For Professional Gamers
Like to play online games all night, this is not new anymore, since the development of internet networks to remote cities throughout Indonesia. Online game games began to appear, where you can play games with other people without having you next to them. Now you don't need to go to online game shops anymore, just use the Dell Allienware 17, because this laptop will really support all the games you play. Having a super-fast screen size and connection stability, it might be difficult for you to be beaten by other opponents.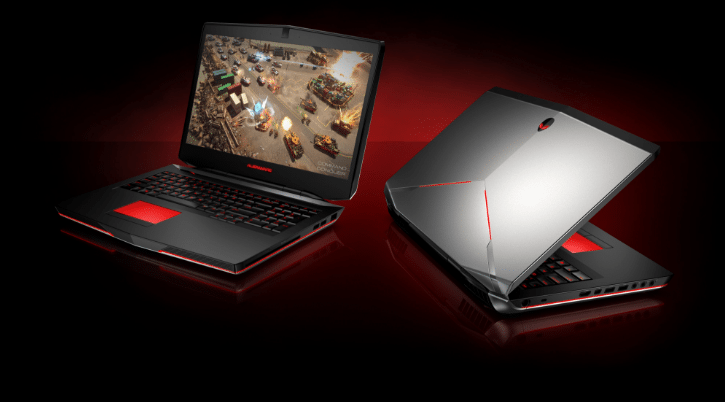 Detailed specifications of dell allienware 17
Buying a technology is not complete before you know what the detailed specifications are so that later you won't regret it after bringing it anyway, starting from the kitchen that already uses an i7 – 6700 HQ processor, Quad core with a speed of 2.6 Ghz to 3.5 Ghz, one of the most sophisticated types of processors recently. Not to mention the support of 16 GB of Ram, there will be no more slowness in playing games, you can even play games and do other things at the same time, without worrying about the laptop not being responsible anymore.
The screen size is super wide with 17.3 inches and is supported by super fast audio, because it has been given surround 7.1 audio output, this will provide a more jarring sound but requires additional external audio.
Advantages of dell allienware 17
It's not over yet, this superior product from Dell still has several other advantages that other laptops might not have, because they seem unique, starting from the screen display to the software used:
Playing games feels more real. Talking about laptops for gamers, of course you will ask what size is it? The 17.3-inch FHD screen will provide a wider sensation of playing games, coupled with a graphics card that already uses NVIDIA GT970M 3GB, this will make the image look more real, so you can feel in the battlefield of the game itself. You can play games anywhere because this laptop only weighs less than 5 kg, only 4200 grams, so it's comfortable to carry anywhere. One more thing in playing games you won't have any problems because there is additional GDDR5 memory available for graphics and PCle 3.0 so that it adds speed.
Super fast internet connection support. Now playing games is no longer offline, many gamers tend to like to participate in online games because they are more exciting and feel more real. For that you make it possible to use WiFi that is around, or it could be without a hotspot by using WiMAX which will provide more internet speed, besides that for connections with other gadgets there is already the latest version of Bluetooth, v4.0 and there is even a connection from HDMI to USB 3.0 so nothing can't connect to this laptop.
Alien Adrenaline software. The advantage that other laptops don't have is that Asus provides Alien Adrenaline software where you can maximize game mode, this software is very unique, where Alien FX System Lighting Technology can provide access to 512 billion color combinations, so that the game you are playing will be even more pronounced. you play. There is also the Alien Touch feature, this will provide a more sensitive touchpad so you can scroll vertical and horizontal scrolling with just one hand movement.
dell allienware 17 price
Who wouldn't be tempted to use this Dell Alienware 17 product, but you have to prepare a fairly high budget, because Dell charges 31 million to bring this laptop home, so from now on you have to save. 11 of the best selfie camera phones at low prices