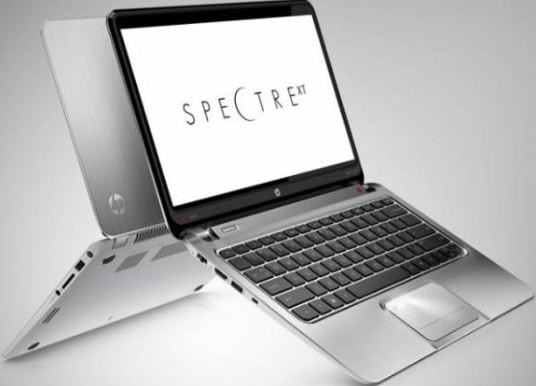 Latest posts by Tech.id Media ( Aldy )
(see all)
The HP Envy Specter XT was introduced in Shanghai in 2012, along with several Sleekbooks (HP's product for AMD-based ultraportable laptops). Prior to introducing the Specter XT, HP experimented with the Folio 13 and Envy Specter, which were gorgeous. The Folio 13 is a business laptop with a multifunctional design, while the Envy Specter is more flashy, with Gorilla Glass on the lid and palmrest. Combine the two and you will get the Specter XT, which is still under the auspices of the Envy series, just like the Specter. The flashy display comes from the Specter, and the full range of connectivity options comes from the Folio 13.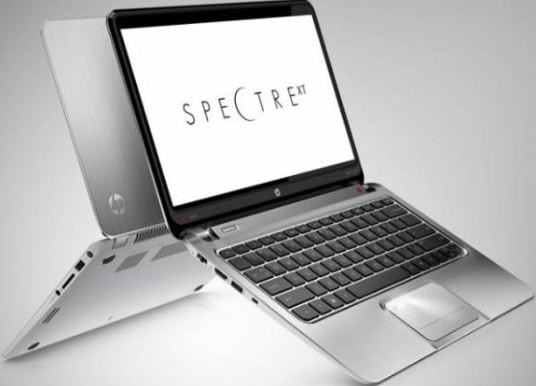 When you first see it, you will think that the entire body is covered in aluminum, like other premium Ultrabooks, but in fact it is not. Only the top is made of aluminum. The rest is made of plastic with a metallic touch. But that doesn't make the Specter XT frail, the plastic parts are still thick and nice, contributing to the robustness of the body and design of the notebook. It's not as solid as aluminum, but HP's decision is aimed at keeping prices low. One important factor when considering the price is the screen resolution, and the HP comes with a screen resolution of 1366 x 768 pixels. This doesn't help at all. Screen quality is very standard and falls a few steps behind the ASUS Zenbook Prime UX31A, for example. Specter XT still has some interesting things. With the HDMI port, you can transfer video to an external monitor (hope for better quality).
In addition, the Specter XT is equipped with four speakers that are supported by the Beats Audio Technology audio system. What do we get from four speakers mounted on a small machine? One of them, making the Specter XT sound the loudest in the group. The arrival of Beats Audio gives us an idea of ​​what the Specter XT is targeting, those who are jolly, flashy and love music and want something extremely portable and fast. It's quite strange to see the Specter XT become one of the most expensive Ultrabooks this time, even if you look at this device it comes with an Intel Core i7 processor and a 256 GB SSD or even four speakers and a subwoofer.
When this article was published, the price of this used ultrabook was only around 6 million