Latest posts by Tech.id Media ( Aldy )
(see all)
Best Culinary Franchise Business Recommendations with Minimal Capital
Unlike the children of the previous President of the Republic of Indonesia. The children of the President of the Republic of Indonesia are now happy to be in the culinary business. President Joko Widodo's youngest son, Kaesang Pangarep, for example, has successfully developed a culinary brand called Sang Pisang. He also developed an application for a culinary business under the name Madhang. Meanwhile, Jokowi's eldest son, Gibran Rakabuming Raka, had previously succeeded in developing a catering business with Mama Chili Paridi Solo. However, the business that is currently on the rise is the martabak business with Martabak Kota Barat or what we hear more often as Markobar. Markobar is now one of the most popular martabak brands in Indonesia. Its branches have expanded to various regions. Many investors have asked to buy the franchise, but Gibran is still unmoved and prefers to open his own branch.
Also Read: Tips for Managing Family Finances Properly and Correctly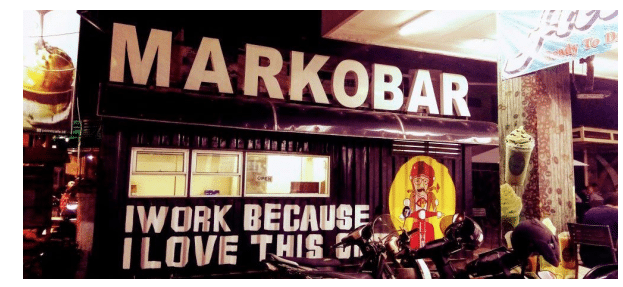 Well, recently it seems that Gibran has opened his heart to share his business with potential investors, by opening up the Markobar franchise business opportunity which has been established since 2015. Initially, Gibran was still reluctant to open up franchise opportunities. His concern is fear of reducing the quality of Markobar which he has built for the last two years to become less good. But now the story is different, he is ready to open up franchise business opportunities to create more jobs. However, Markobar also put forward several conditions for his future partners. For the location, try to have partners have a strategic location, besides that they also have to prepare employees. It is alleged that Markobar has opened up franchise opportunities with an investment of around Rp 300 million.
Starting with the street food concept, Markobar is now growing and has around 33 outlets throughout Indonesia. On the other hand, Djoko Kurniawan, a franchise observer, said that this was a good step for Markobar to continue to grow. Considering Markobar looks very ready to offer a franchise system. "I think they are not too late because they have to really be ready so that later the franchisees will feel satisfied because the system offered has proven profitable," he said. In his opinion, Markobar already has quite a strong brand awareness and image, so launching a franchise scheme shouldn't be too difficult. Besides, Markobar also has good products and good service. "This will be an attractive franchise option for potential investors," he continued. And what Markobar has to do, according to Djoko, is to dive into existing franchise exhibitions more often. Apart from conducting mass campaigns via online or social media. The point is to do integrated marketing communication. "This will be very interesting, especially since martabak is very popular among Indonesians," he concluded