Latest posts by Tech.id Media ( Aldy )
(see all)
Batman: Arkham Knight is the best superhero-based game adaptation and deserves to be a project from Batman Arkham by Rocksteady Studios. This game was previously very stunning from the Batman series: Arkham Asylum and Batman: Arkham City, equipped with the concept of a maximum open world, with the adventures of a Dark Knight it feels really interesting. Where each element itself has been executed and wrapped nicely, starting from the character design, the environment, to the story that is surprising, strong and so unique.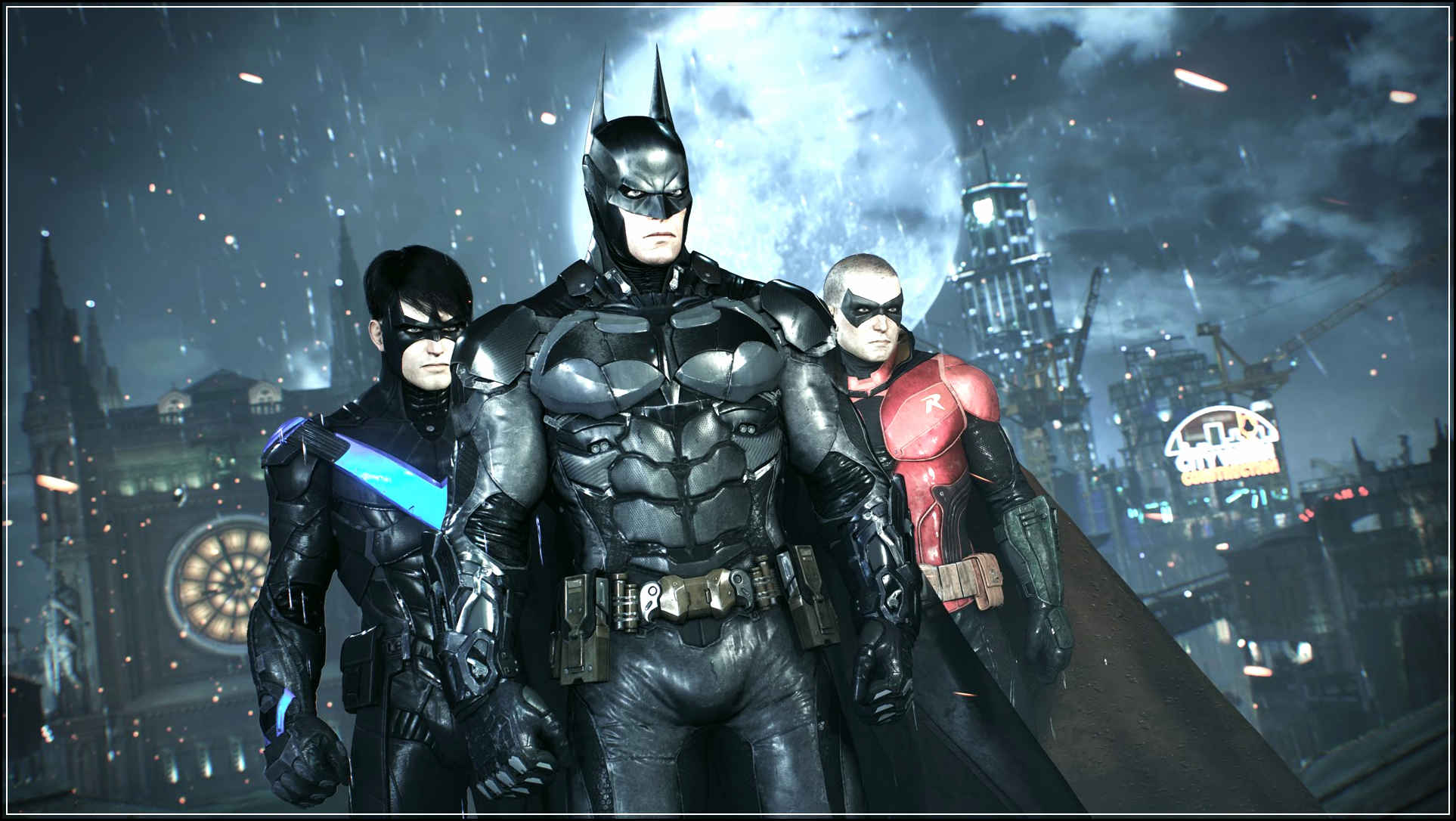 It is through these two game projects that it is not surprising that the game Batman: Arkham Knight is presented in an extraordinary way. The Batman : Arkham Asylum game previously released since 2009 showed a work of high quality in terms of overall gaming standards. Where this success continues until the sequel version, Arkham City. However, the name of the Arkham series itself had faded when 2 years ago, Warner Bros. finally released the game Batman: Arkham Origins, which was not developed by Rocksteady.
The launch of the game Batman: Arkham Origins is actually not bad, but it definitely doesn't have the charm or fresh air from the previous Arkham series games so it looks so monotonous. But it's different if you see and play directly in the game Batman: Arkham Knight as the closing of the Arkham series which will definitely make you amazed right away. Actually, from the story itself, this game is not much different from previous Arkham games.
Where the Arkham Knight game itself is facing a major conflict that threatens Gotham and must be resolved at that time. In this game terror is also present from the 2 main antagonists, including Scarecrow and Arkham Knight. Where Scarecrow himself is Batman's most popular enemy. Scarecrow himself appears in Batman: Arkham Asylum. The prophecy of his own presence on Arkham Knight had been explained in passing easter eggs at Arkham City.
While the character from Arkham Knight, is a knight with the original character from Rocksteady where his identity is still the main mystery in this Batman: Arkham Knight game. Because the Scarecrow himself is the main enemy in this game, it's no wonder that traveling with nuances of realism and nightmares is an experience that you will encounter in this game in the Arkham series. Rocksteady itself can be said to be very successful in presenting every extraordinary surreal experience that will leave you confused and amazed.
In this game, storytelling tricks are made cooler and more unique as the main selling point. You will definitely enjoy games with good quality narratives, where games Batman: Arkham Knight it provides the best experience as superhero games.